Using Data to Discover Business Insights and Deliver Speed, Agility & Efficiency
For enterprises and ISVs, big data analytics offers the opportunity to gather and analyze large amounts of data in order to uncover insights that help the business stay agile and competitive. With machine learning, organizations can realize additional value through continuous learning as well as automation and business optimization. Indus Valley can help, with expertise in the leading-edge Big Data & Analytics technologies and platforms. We can both nimbly execute prototypes and scale the solutions that work – to get you to value faster.
Explore Our Big Data And Analytics Offerings
Why Indus Valley for Big Data and Analytics
At Indus Valley we deliver actionable solutions, not just skillsets. We have a true focus on the problem you're trying to solve and we understand there is not a one-size solution to every challenge. At the foundation of our problem-solving mindset is a solution-oriented culture and teams of great technical talent – experienced engineers and data scientists with in-depth expertise across a broad variety of toolkits and technologies
Proof of Concept Approach with Scalability
We take a proof of concept approach to solving your business challenges. That enables us to iterate to the most effective solution and enables you to expend resources most efficiently. At the same time, we are able to quickly scale the solutions that work. You don't have to take our word that we can develop the solution to your challenge; give us the challenge and let us prove to you we can build the solution.
Product Engineering Pedigree
We have the experience to identify the right technology and the technical expertise to build, integrate and scale it to deliver an end-to-end solution to your business challenge. Having solved big data challenges for many clients, we have built our own IP; these technologies serve as accelerators, enabling us to solve your challenges more efficiently.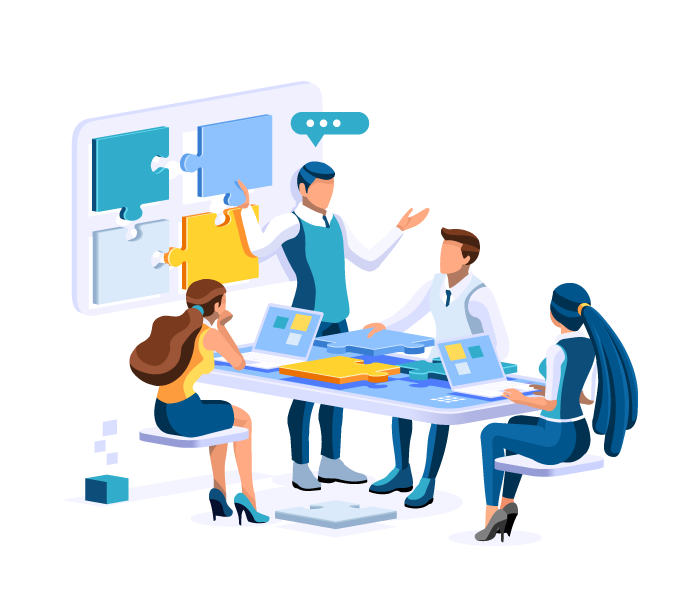 Our Big Data & Analytics Work
For Fortune 100 Global Bank, Big Data Solution for Reporting and Analytics on Credit Card Data Processing Ensures Regulatory Compliance
For Fortune 100 Networking Giant, Migration of Traditional ETL Solution to Hadoop Enables Faster Decision Making and Reduces Costs
For Telco, Prediction Modeling Improves Marketing Based on Consumer Behavior and Marketing Intelligence
For Fortune 100 Global Bank, Hybrid Data Warehouse/Data Lake Enables Reporting and Analytics Platform Along with Data Storage, Archival and Backup
Indus Valley – Advanced Data Analytics & Big data solutions
What is Big data problem and How it is impacting today's business world.
Big data impacts everything around us today, and it is being used to help us understand and solve world problems.
Most companies are collecting an ever-increasing amount of data but often lack the resources or expertise to use it effectively to support their business goals. Every business facing fierce competition and clients have become more demanding – they expect business processes to be faster, quality of the offerings to be superior and priced lower. Consequently, the quantum of data stored is at an all-time high as retailers generate large volumes of data from various customer touch points across channels. According to Gartner, the volume of data is set to grow 800% over the next five years and 80% of it will reside as unstructured data.
Big Data Analytics is the inevitable next step in the evolution of the customers – leveraging granular details from data, in making better decisions. Granular level data includes unstructured data from sensors, devices, third parties, web applications, and social media. By using advanced analytics techniques on this kind of data, the customers can make the smartest business decisions possible.
The complexity of a Big Data solution can range from a simple BI dashboard creation with minimum data integration to complex turnkey Big Data Suite implementation. Creating a successful analytics strategy requires assessing your unique business challenges, matching those challenges with relevant data and resources, and establishing processes that grow your capabilities.
How Can Indus Valley solve it?
Indus Valley team has found that having an "analytics culture" is one of the strongest indicators of future analytics success and developing an analytics strategy is an active process that plays a key role in building an effective, data-driven culture.
With over 15 years of experience in analytics, Indus Valley has the cross-industry expertise to deliver a high-level, topographical review of analytics culture, capacity, and practice.
Our Passion – We believe in helping organizations resolve business challenges by making better decisions with deeper and wider insights (from data) from Big Data Solutions/Platforms
Total Commitment – We believe in owning the solution that we propose to our customers. This includes any technical challenges that is faced along the way. Big Data is a journey, in which we will guide and support our customer in the Big Data Journey they are on.
Vision on Data Management – Data, being the key ingredient in most Big Data Analytics Solutions, suggests/determines how an organization should use data to drive its business to differential themselves from their competition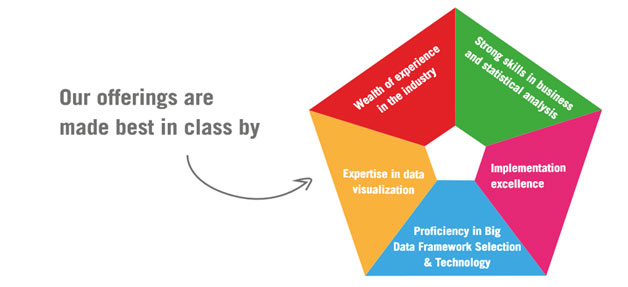 Our Big Data – Advanced Analytics solutions and techniques combined with deep domain expertise assists in solving dynamic & complex business challenges across Operational, Tactical and Strategic levels. Our focus on your business builds a deep understanding of the context in which you operate.
We prescribe a four step Big data landscape i.e. Capture, Store, Process and analyze.
Developing an analytics strategy is a complex process that yields many surprising, company-wide benefits. There are many levels of analytics and modeling technologies and it is important to create analytics strategies that are customized to an organization's unique business challenges, available skills, data infrastructure, and analytics maturity based on the following elements:
Vision & Mission
Concept of Operations
Business Model
Performance and Return on Investment
Model Development Process
Project Intake Process
Organizational Structures
Roles & Responsibilities and Oversight
Program Workflow
Communication, Marketing and Training
Key Short- and Long-Term Goals
Indus Valley Analytics assessment & Roadmap consulting
we will work collaboratively to determine an agenda that will provide the greatest value. Some example focuses areas include:
Understanding strategic business goals and current analytics initiatives.,/li>
Assessing current analytics capabilities and how to build an analytics team.
Defining key performance metrics and baseline goals for analytics
Discussing potential projects that will provide early momentum and return on investment.
Exploring data sources that may be leveraged for strategic analytics projects.
Determine the analytic readiness and maturity of the organization as a whole and the Analyticsteam specifically.
Focus on the convergence of data, technology, and people needed for success with predictiveanalytics.
Provide a roadmap with actionable advice for improving the value of analytics within an organization.
Move Beyond Processing & Toward an Understanding of Data
Big data has captured the imagination of businesses and customer behavior has driven the collection of increasingly large amounts of information in all forms. Following the digital revolution and data revolution, we are beginning to see an insights revolution. Insights driven enterprises that truly gain competitive advantage from data are showing how advanced analytics practices can help data become strategically relevant across the business. Indus Valley provides that cognitive approach to data analysis. From data preparation to predictive analysis, our job is to deliver the building blocks for the predictive models that lie within your data. Your job is to turn the rich insights into action.
Our Cognitive Computing Offerings
Build Data Confidence through Real Intelligence in Real-time
Big data continues to be a disrupting influence on businesses. The massive volumes of data from connected devices and the numerous tracking points that flood businesses all must be combed through for analysis. Accurate, valid and up-to-date data provides a clear picture of your company's day-to-day operations and insight into its potential. Our job is to provide the BI tools and processes to make sure you are getting the most out of your data. Your job is to act on the insights delivered.
Build Data Confidence through Real Intelligence in Real-time
The continuous streams of data generated by your business represent challenges and opportunities. Advanced visualization keeps the data fire hose from becoming chaotic. Pulling together the information from your wide range of sources and creating a visible framework for understanding assures that your data can be turned into focused insights. You can't act on what you can't see. That's where Indus Valley comes in. Our visualization turns complex data into understandable graphs and charts that effectively convey the ideas behind the data.